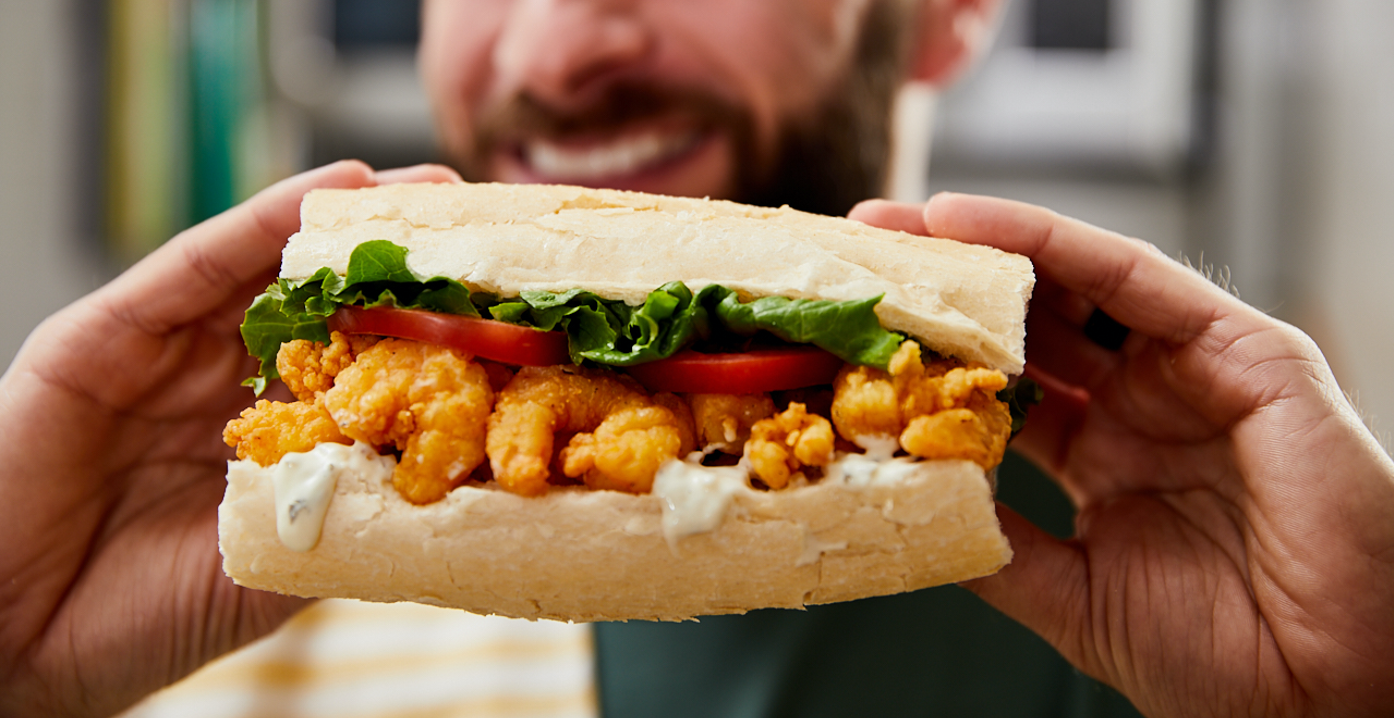 Classic Fried Shrimp Poboy
Recipes / Classic Fried Shrimp Poboy
Recipe
It ain't a real poboy without our Tartar Sauce, with flavors of relish, lemon, and onion. Dig into this tried-and-true recipe!
Ingredients
Louisiana Fish Fry Products Tartar Sauce, 10.5 oz bottle
Louisiana Fish Fry Products Shrimp Fry Batter Mix, 10 oz bag
1/2 cup of water
peanut or vegetable oil, for frying
French bread, cut into 6 in. portions
lettuce
tomato
pickles
Recommended Products
Tartar Sauce 10.5 oz
Shrimp Fry 10 oz
PREPARATION
Mix 5 Tbsp. of Shrimp Fry Seafood Batter Mix in 1/2 cup of water. Dip shrimp into batter. Coat shrimp in remaining dry Shrimp Fry Batter Mix. Deep fry shrimp at 350 degrees F until internal temperature is 145 degrees F and golden brown. Add shrimp to French bread while hot. Add Tartar Sauce, lettuce, tomatoes, and pickles to taste. Enjoy!
10 oz bag of Louisiana Fish Fry Shrimp Fry Batter Mix coats approximately 3-4 lbs. of shrimp.
Yield: Approx. 6 to 8 6-inch poboys