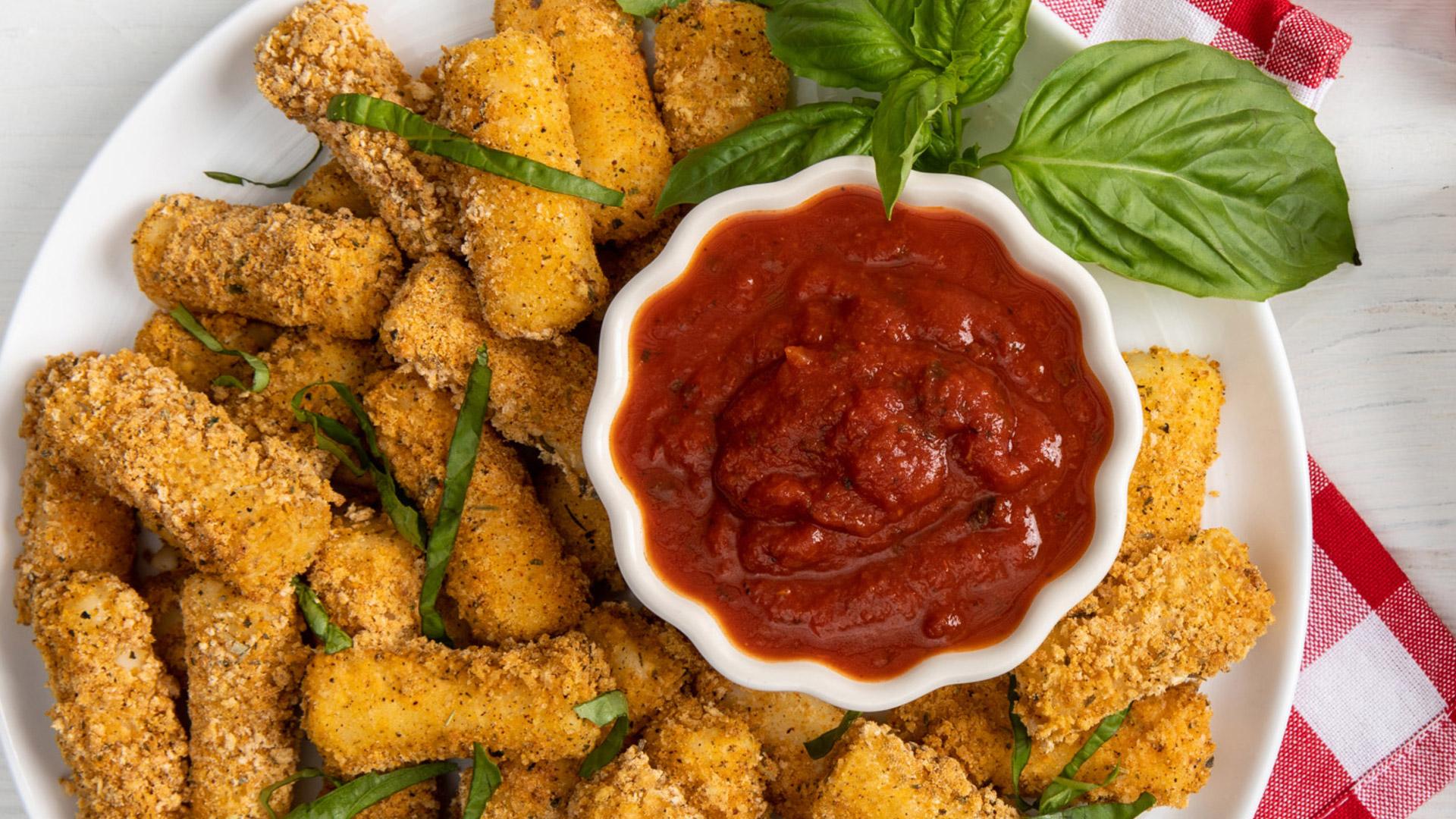 Air Fryer Garlic & Herb Mozzarella Sticks
Recipes / Air Fryer Garlic & Herb Mozzarella Sticks
Recipe
Coated with our savory Air Fryer Garlic & Herb coating mix and air fried to perfection, these mozzarella sticks are an (almost) guiltless twist on the deliciously simple appetizer that has long been the source of many food cravings.
Ingredients
1 box of Louisiana Fish Fry Air Fryer Garlic & Herb Coating Mix, 5 oz
1 (10 oz) pkg. mozzarella string cheese, each stick cut in half
1/4 cup of all-purpose or whole wheat flour
1 large egg
Optional:
marinara sauce (for dipping)
ranch (for dipping)
Recommended Products
Air Fryer, Garlic & Herb Coating Mix 5 oz
PREPARATION
Place halved cheese sticks into a resealable freezer-safe plastic bag and place in freezer until frozen, at least 30 minutes.
Thoroughly whisk the egg in a shallow bowl and set aside. Pour 1/4 cup of flour into a resealable plastic bag and also set aside. Empty entire box of LA Fish Fry Garlic & Herb Coating Mix in another shallow bowl and set aside.
Once the halved mozzarella string cheese sticks are frozen, place them in the plastic bag of flour and shake until they are well coated. Then, dip each coated cheese stick into the egg mixture. Allow excess egg to drip off and transfer to the bowl of coating mix. Gently toss cheese sticks in coating mix until thoroughly coated. Shake off any excess, then place the coated mozzarella sticks on a lined baking sheet. Place the baking sheet back into the freezer until re-frozen (at least 1 hour).
When mozzarella sticks are fully frozen, place in air fryer in a single layer, being careful to not overcrowd the basket. Air fry at 370°F for 6-7 minutes or until golden brown. Serve with dipping sauces if desired and enjoy!