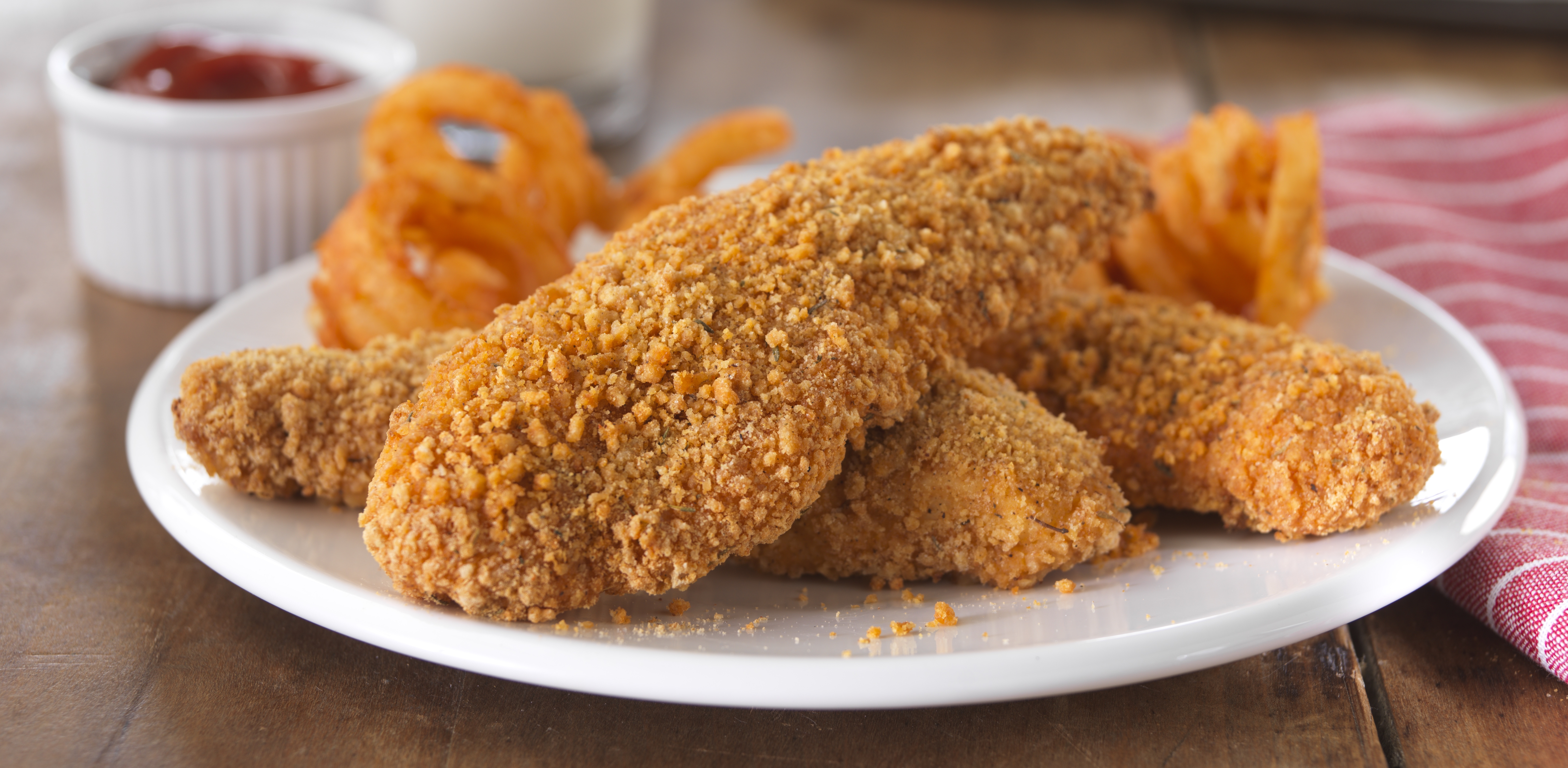 Recipes / Chicken Tenders for Kids
Recipe
Introducing the ultimate weekday favorite – oven-baked chicken tenders! This recipe is sure to please even the pickiest eaters. Made with Louisiana Fish Fry's coating mix, these chicken tenders are the perfect combination of savory and crispy. The easy-to-follow instructions make it fun for kids to get involved in the kitchen and whip up a delicious meal for the whole family.
Ingredients
Louisiana Fish Fry's Crunchy Bake Chicken
3 lbs of Chicken Tenders
1 Egg
Recommended Products
Crunchy Bake Chicken
PREPARATION
Pre-heat oven to 425° F. Place a baking rack on top of a metal baking sheet. Lightly spray with cooking spray. Moisten chicken thoroughly with beaten egg. Firmly press the chicken into the Coating Mix until completely coated. Place coated chicken onto the baking rack and place into the preheated oven. Bake until golden brown and the internal temperature is 165° F. Enjoy!