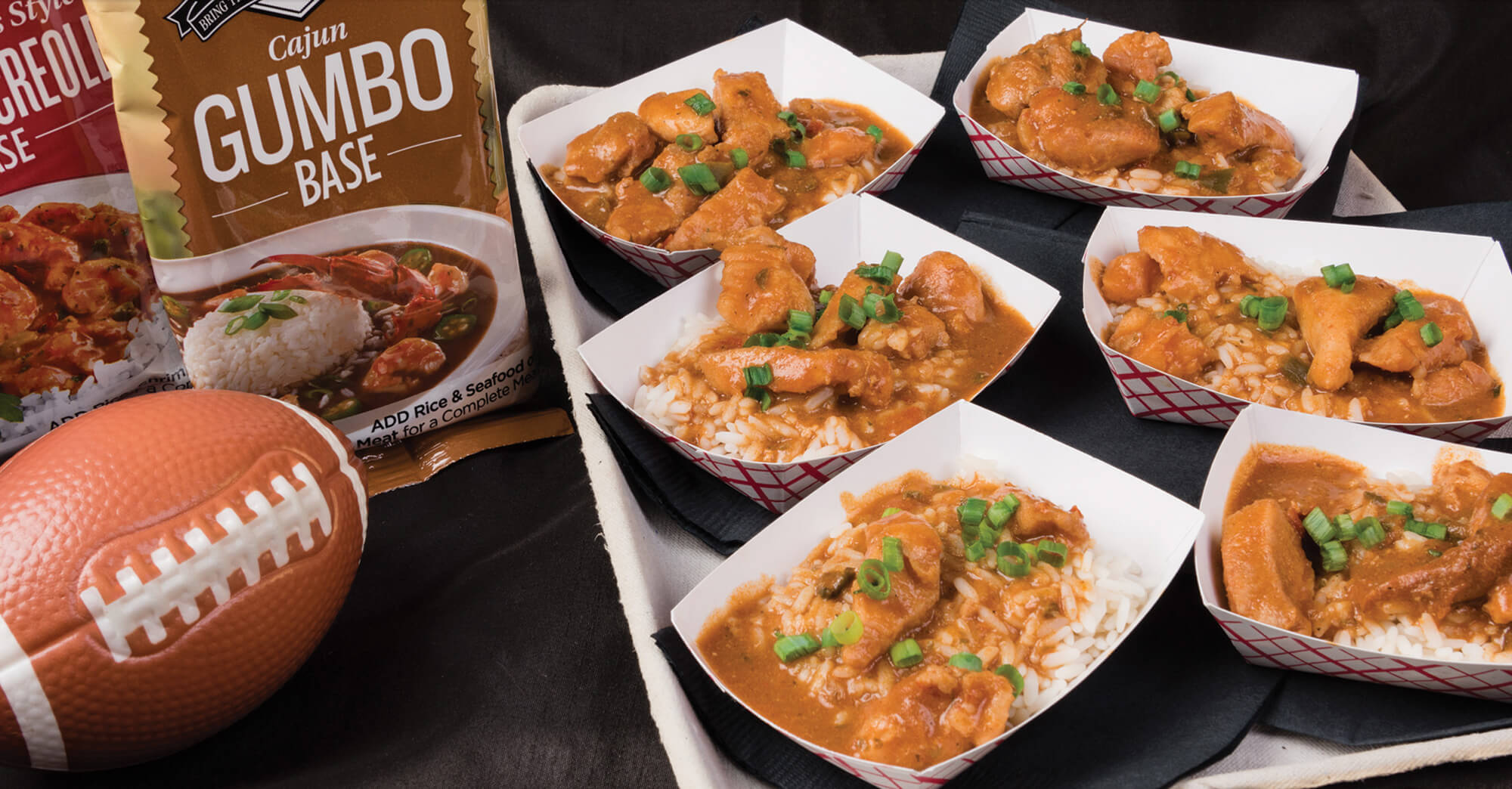 Recipes / Alligator Sauce Piquante
Recipe
Need to impress some out-of-town visitors with your culinary chops, but don't have all day? Wow them with an authentic and rib-sticking alligator dish! With Louisiana Fish Fry Shrimp Creole and Gumbo Bases, you can craft an authentic Louisiana dinner they'll definitely write home about.
Ingredients
1 bag Louisiana Fish Fry Products Shrimp Creole Base
1 bag Louisiana Fish Fry Products Gumbo Base
4 lbs. alligator tail meat
5 Tbsp. butter
6 oz can tomato paste
2.5 quarts cold water
Recommended Products
Shrimp Creole Base 2.61 oz
Gumbo Base 5 oz
PREPARATION
In a large pot, melt butter and add Creole Base. Mix well and simmer 2 minutes. Add tomato paste and mix well. Slice alligator into bite-size pieces and add to the pot. Simmer 5 minutes. Add Gumbo Base to cold water, mixing well. Pour mixture into pot and stir to combine. Bring to a boil. Reduce heat and simmer 15 minutes. Serve over hot rice. ENJOY!