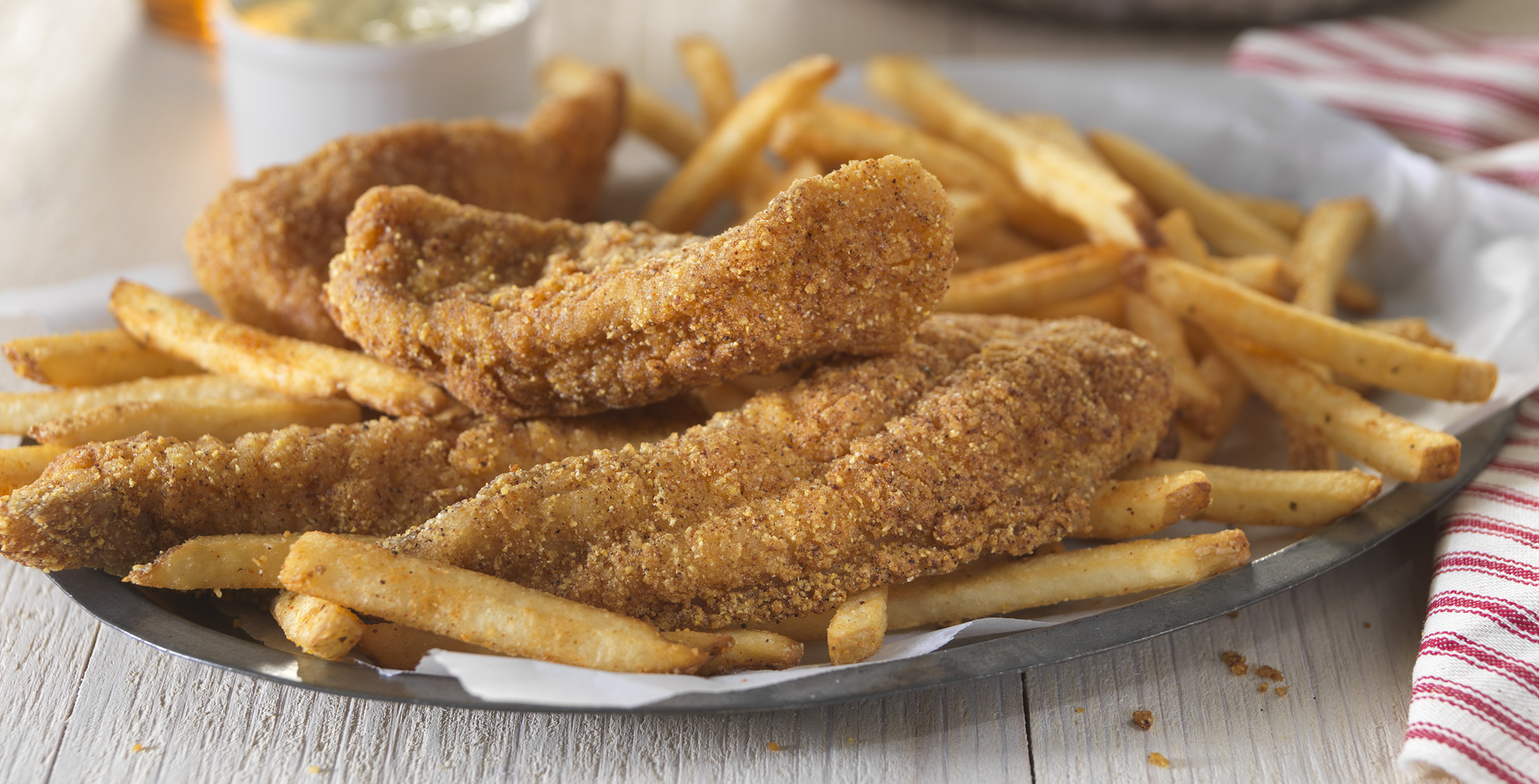 Recipes / The Swagu Special
Recipe
The Swagu Special is the original recipe created by Marcus Spears, Louisiana Fish Fry's Chief Fry Officer. Combining the original, iconic Seasoned Fish Fry with the spicy Cajun Fish Fry makes for a flavor sure to score points with family and friends!
"My go-to Louisiana Fish Fry Products recipe is a fish fry using the Seasoned and Cajun Fish Fry mixes together. They're great on their own, but when you mix 'em together, that's where it's at! When I tell you Louisiana Fish Fry Products' breadings, sauces and seafood boils are good for the soul, I mean it! They bring the flavor and the spice to the kitchen table."
Ingredients
1-10oz. bag of Louisiana Fish Fry's Seasoned Fish Fry Coating Mix
1-10oz. bag of Louisiana Fish Fry's Cajun Fish Fry Coating Mix
Ice cold water
Vegetable or canola oil
Up to 4 lbs of fresh fish (sac-a-lait ("crappies") are Marcus's go-to, but catfish, tilapia, and trout work well)
Optional Ingredients
Louisiana Fish Fry Products Tartar Sauce
Lemon wedges
Recommended Products
Seasoned Fish Fry 10 oz
Cajun Fish Fry 10 oz
PREPARATION
Rinse fish well in ice cold water. Shake off excess water.

Pour Seasoned Fish Fry (half of the package) and Cajun Fish Fry (half of the package) into a bowl and stir until evenly mixed.

Firmly press fish into the Seafood Breading Mixture until completely coated.

Deep fry fish at 350°F until golden brown and internal temperature is 145°F. Enjoy!