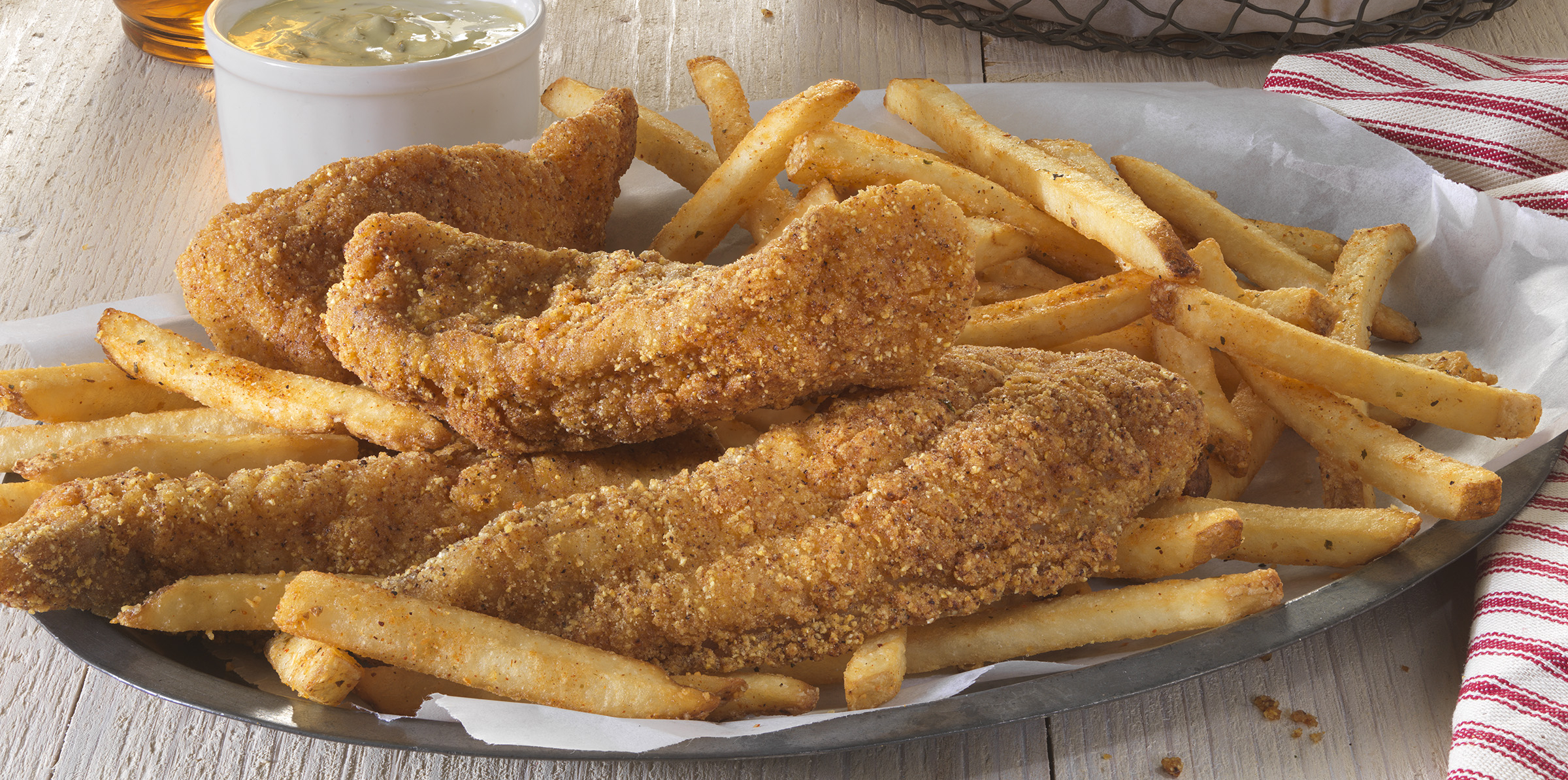 Recipes / Spicy Fried Fish
Recipe
Looking for a zesty and flavorful meal that will transport you straight to Louisiana? Look no further than Louisiana Fish Fry's Spicy Cajun Fried Fish recipe!
Our blend of traditional Cajun spices and savory breading creates a crispy and delicious coating that perfectly complements the tender, juicy fish inside. And with just the right amount of heat, this dish is sure to satisfy your taste buds without overwhelming your senses.
So whether you're hosting a backyard barbecue, serving up a family dinner, or simply craving something with a little kick, Louisiana Fish Fry's Spicy Cajun Fried Fish is the perfect choice. With easy-to-follow instructions and a simple list of ingredients, you'll be enjoying this classic Louisiana dish in no time.
Ingredients
Louisiana Fish Fry's Cajun Fish Fry Breading Mix
3 lbs of fresh catfish, trout or tilapia
1/2 cup of water
Vegetable oil, for frying
Recommended Products
Cajun Fish Fry 10 oz
PREPARATION
Rinse fish well in ice cold water. Shake off excess water. Coat fish in seafood breading mix. Deep fry fish at 350° F until internal temperature is 145° F and until golden brown.